Technology
At Korkers, Ingenuity and problem solving remain our team's guiding principles. OUR MISSION IS SIMPLE: TO CREATE FOOTWEAR THAT PROVIDES TRACTION IN EVERY TERRAIN AND WEATHER CONDITION IMAGINABLE.

We use every technology at our disposal to give the outdoor enthusiast the upper hand against mother nature. Within our product line you'll find innovations like the OmniTrax® Interchangeable Sole System, Boa® Lacing System, and quick-drying hydrophobic materials. No other company brings you adaptable traction footwear this comfortable, well-made or diverse.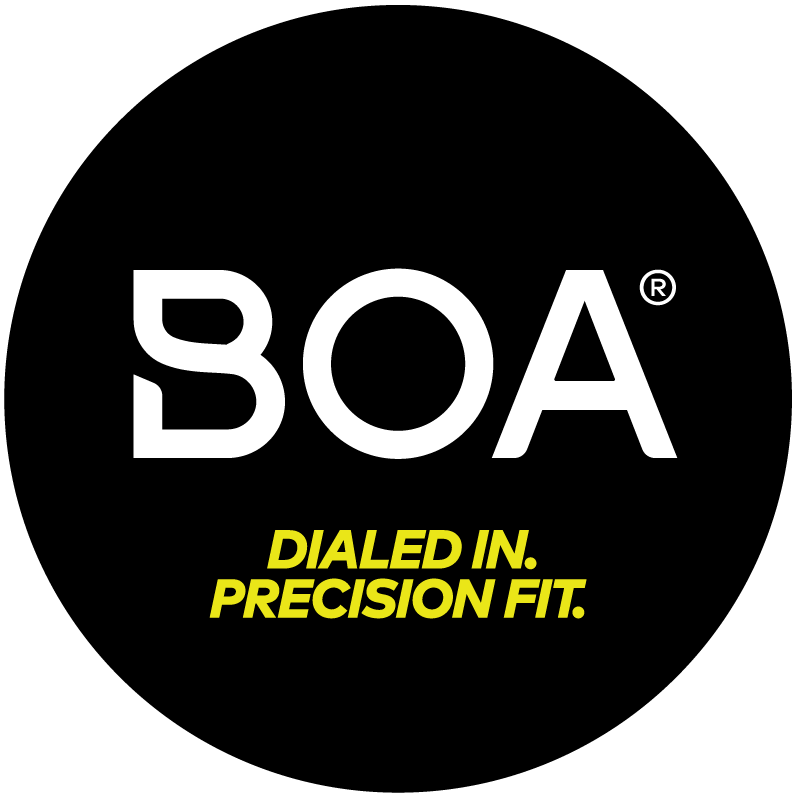 Dial in the perfect fit
Featured on select Korkers products; the BOA® Fit System creates a connected, secure fit that's built to perform in the toughest conditions.
Change
your traction
on the fly
The OmniTrax 3.0 Interchangeable Sole System
provides surefooted traction for any terrain.
Korkers Rock Solid Guarantee. Rest assured, this product is made to last no matter where your next adventure may take you.
Why choose the
Korkers interchangeable
sole system?
Customizable traction

From slimy river rocks and wet wood, to the dry dirt trail that got you there. One pair of Korkers boots can do it all.

No tool change

Simply insert the toe clips on the sole into the boot, secure the heal strap, and step down. Gravity will do the rest.

Invasive species

When used properly, swapable soles reduces the risk of spreading invasive species.

Guaranteed Durability

All Korkers Omnitrax Soles are backed by our Rock Solid Guarantee.
Fishing Soles
Customize your traction on the fly with the most
design options to choose from in the industry.
Korkers Wading Boots Feature
Customizable

A patented interchangeable outsole system lets you adjust your traction on the fly to suit the terrain.

Traction

A proprietary high friction rubber designed to excel in and out of the water for when felt is not an option.

Internal Drainage

Water flows thru internal channels, then out midsole ports, removing excess water and weight.

Fast Drying

Hydrophobic materials for fast drying to increase comfort and reduce the spread of invasive species.