OMNITRAX® / IT'S 4x4 FOR YOUR FEET.
Every pair of Korkers wading boots are powered by the OmniTrax® Interchangeable Sole System. Our tech allows for customized traction on the fly with the most design options to choose from in the industry. Travel without fear, mix & match, or aggressively upgrade soles to your heart's desire. Backed by our Rock Solid Guarantee, you'll enjoy our boots for the long run. If a sole wears out before you do, simply "resole" your boot by snapping in a new set. 
Change
your traction
on the fly
The OmniTrax 3.0 Interchangeable Sole System
provides surefooted traction for any terrain.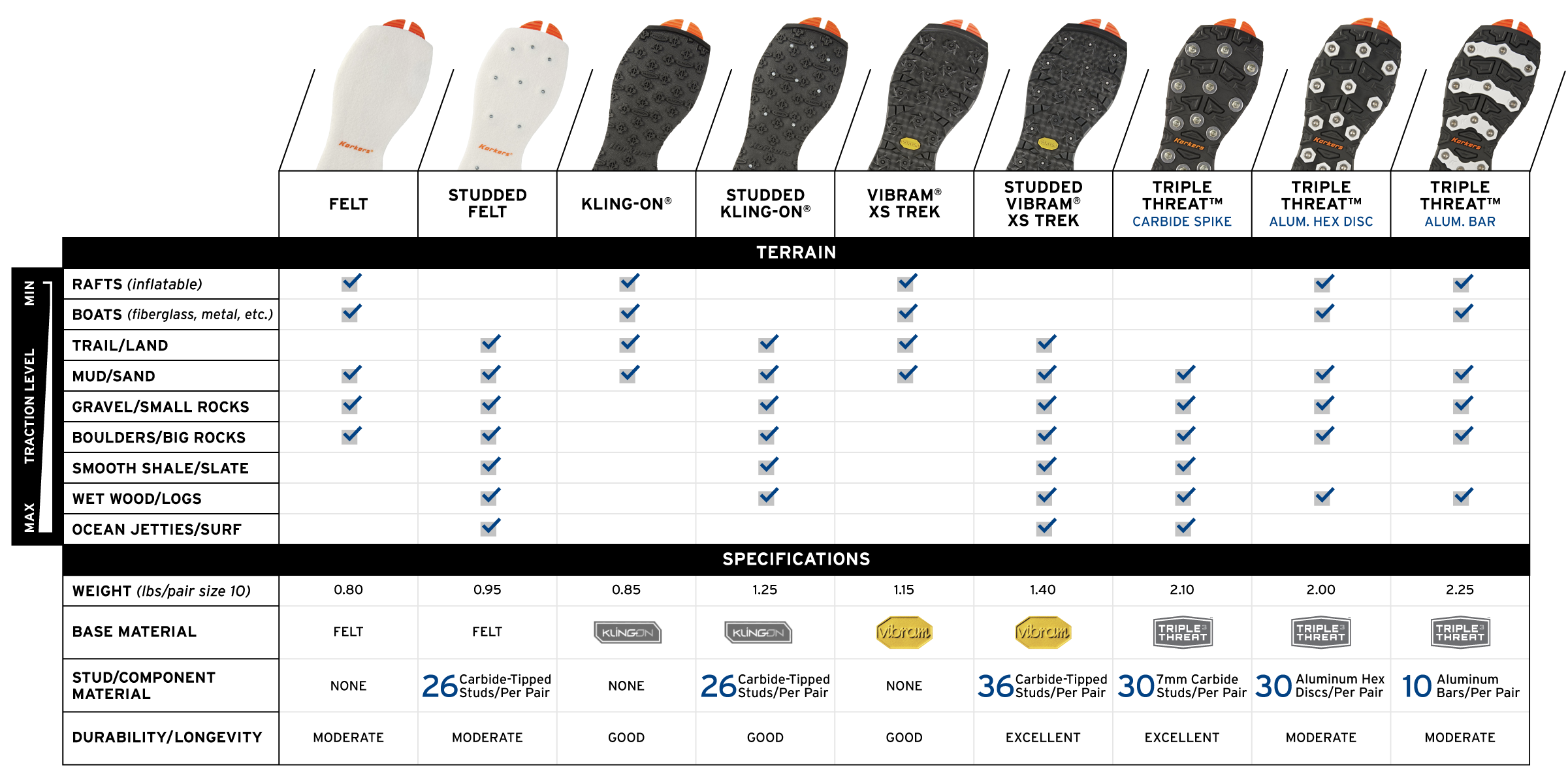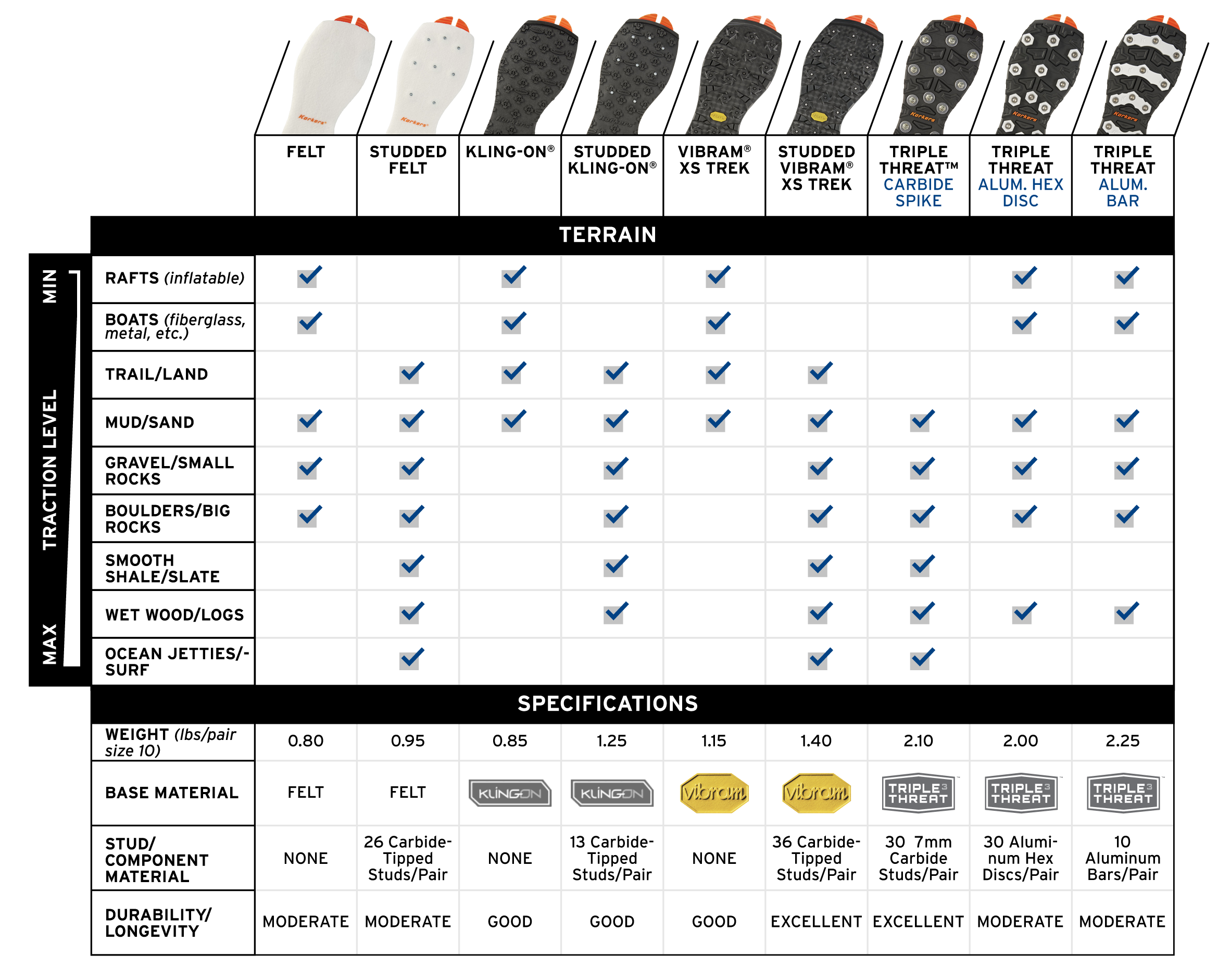 Shop Soles
Note: Fishing soles come in whole sizes only and are unisex. The sole of your boot must match the size of your Korkers wading boot to function properly (e.g. Men's Size 10 Boot = Size 10 Sole, Women's Size 10 Boot = Size 10 Sole). Boot sizing can be found on the inside tongue label or on the original Korkers boot box or sole box.
CUSTOMIZABLE TRACTION

From slimy river rocks and wet wood, to the dry dirt trail that got you there. One pair of Korkers boots can do it all.

NO TOOL CHANGE

Simply insert the toe clips on the sole into the boot, secure the heal strap, and step down. Gravity will do the rest.

INVASIVE SPECIES

When used properly, swapable soles reduces the risk of spreading invasive species.

GUARANTEED DURABILITY

All Korkers OmniTrax Soles are backed by our Rock Solid Guarantee.
Korkers Rock Solid Guarantee. Rest assured, this product is made to last no matter where your next adventure may take you.