WINTER'S NOT DONE / FLASH SALE
If the last week has shown us anything... is that winter has a vengeance and is nowhere near done. For two days, get some better grip for you or a loved one. Biggest (and last) flash sale for the season. We've got to clear up some warehouse shelf space (for exciting new summer wear). Let's get you marching towards spring safely:
30% off all winter boots/cleats. Use code MARCH30
SALE ENDS IN:

Limited Availability
SnowTrac™ Oil & Acid Resistant Sole
Starting at $44.99
Limited Availability
Triple Threat™ Sharp Steel Spike Sole
Starting at $69.99
TRAILTRAC SOLE™
Starting at $49.99
Korkers Outdoor Boots Include 1 pairs of Omnitrax outsoles
Package Options
ALL TERRAIN SOLE™
This is sole is crafted from a non-marking tactile rubber compound featuring mud-releasing lugs that maximize your grip on all terrains. Great for all-around use.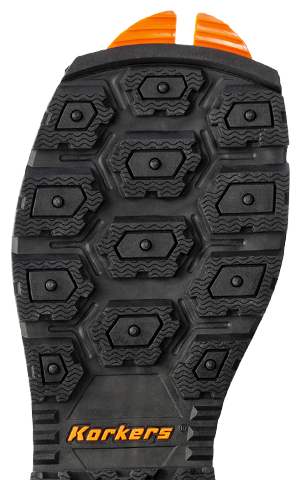 90 DEGREE SOLE™
This is sole is made out of Oil & Acid resistant rubber with aggressive lugs & 90 degree right angle heel to outlast the harshest conditions. Great for demanding conditions or work environments.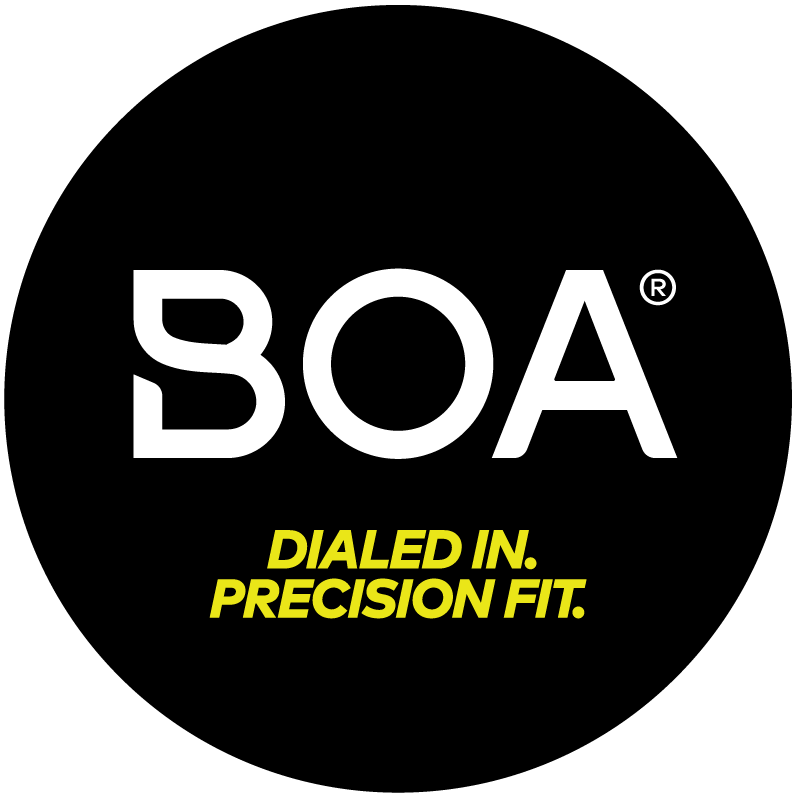 Dial in the perfect fit
Featured on select Korkers products; the BOA® Fit System creates a connected, secure fit that's built to perform in the toughest conditions.
Korkers Outdoor
Boots Features
Customizable traction

A patented interchangeable outsole system lets you adjust your traction to suit the conditions.

Waterproof

Waterproof construction includes waterproof/breathable bootie, waterproof leather, webbing, and stitching keeping the foot bone dry.

Insulation

Most Korkers outdoor boots feature 3M Thinsulate insulation for extra warmth during cold winter days.
Customizable traction
"I always thought wading in Freestone Rivers in Colorado is a skill set that can never truly be mastered. You had to either choose between walking and hopefully not swimming, or standing and fishing, but not both at the same time. Well, I was wrong. With the combinations provided in the Triple Threat, I can finally walk without fear AND fish at the same time."
Andy Leister - Vail Valley Anglers
Triple Threat
"I love steelheading the NW and one thing I believe helps you catch more steelhead is good traction. Throughout the year, I fish with a whitwater raft, jet sled, and in drift boats in vastly different drainages. This requires a versatile wading boot. Korkers Triple Threat Carbide Soles allow me to navigate slick Deschutes river rocks, while the felt soles allow me to use my inflatable rafts without worry."
Rob Crandall - Water Time Outfitters, Inc.
Korkers Rock Solid Guarantee. Rest assured, this product is made to last no matter where your next adventure may take you.
If the last week has shown us anything... is that winter has a vengeance and is nowhere near done. For two days, get some better grip for you or a loved one. Biggest (and last) flash sale for the season. We've got to clear up some warehouse shelf space (for exciting new summer wear). Let's get you marching towards spring safely:
30% off all winter boots/cleats. Use code MARCH30
SALE ENDS IN: